A
New Pipe Threading Lathe Machine
Pipe Threading Lathe Is Professionally Developed By Our Company And Has Many Technical Patents.
Pipe thread lathe, also known as pipe thread lathe, is a horizontal lathe designed for turning large-diameter pipe fittings. It features a large hole diameter of the main shaft (generally 135mm or more) and a chuck on the front and rear of the spindle box. In order to facilitate the clamping and processing of large-diameter pipe fittings or bars, the product is widely used in mechanical processing of machinery manufacturing, petroleum, chemical, coal, geological exploration, urban water supply and drainage industries.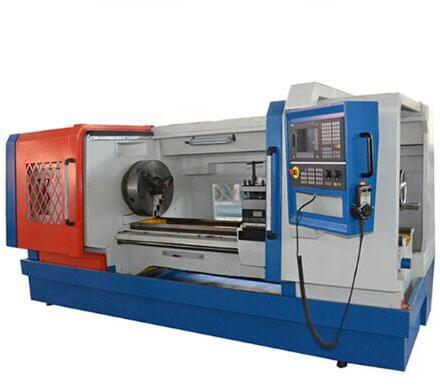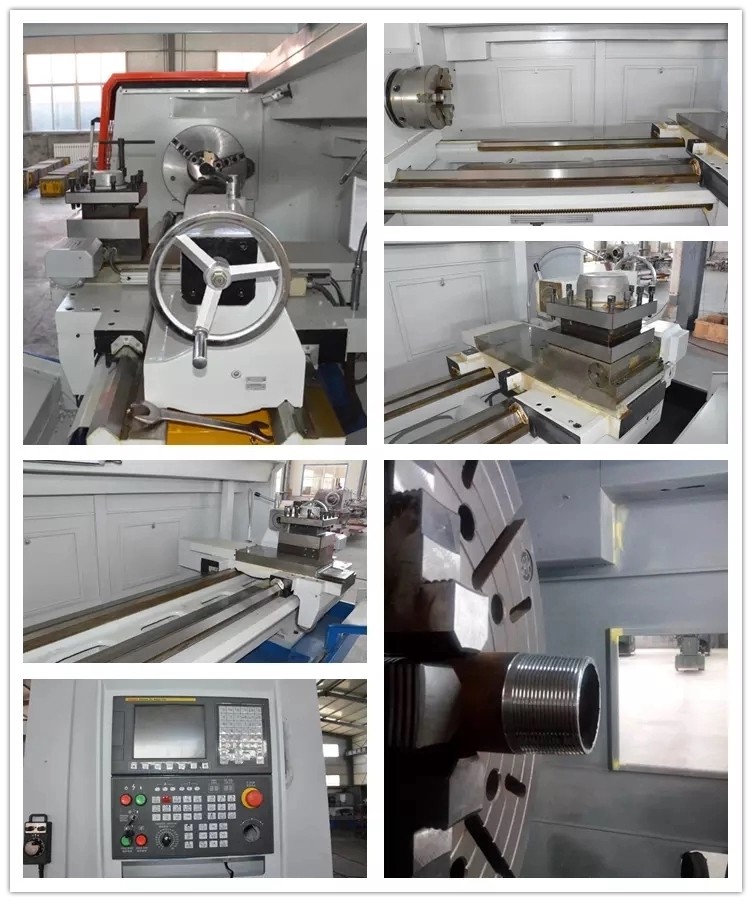 Pipe thread lathes are mainly divided into two types: ordinary pipe thread lathes and CNC pipe thread lathes according to different control and operation modes.
The pipe thread lathe generally has a large through hole on the headstock, and the workpiece is passed through the through hole and clamped by two chucks at both ends of the spindle for the rotary motion. There are two ways to feed the tool: one is the same as the ordinary lathe by the screw to drive the slide and the knife holder in front of the bed; the other is the flat comb from the slide in the center of the bed. The external thread cutting head (see automatic opening and closing thread cutting head) cuts into the workpiece and is moved forward. Some machines that process long tubes also have workpiece support devices such as a center frame, a tool holder, and a rear bracket.